Discretion Expertise Results
Famous Fictional Private Investigators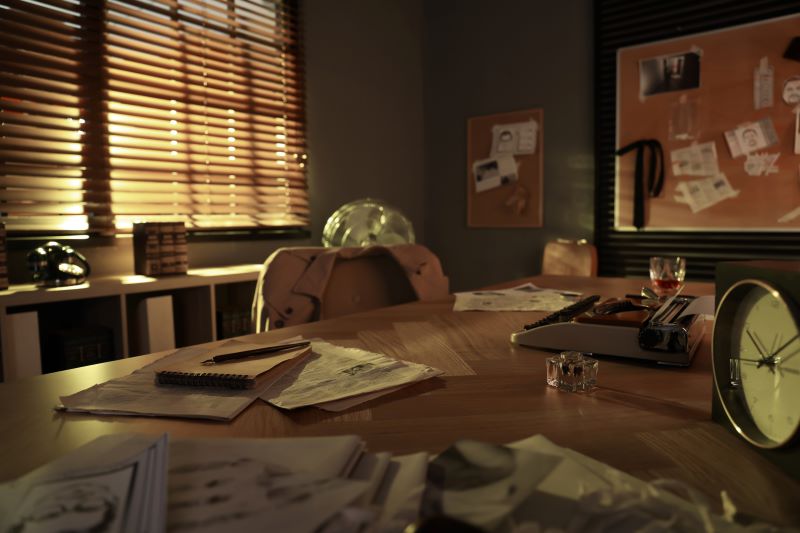 Jake 'J.J' Gittes
Played by Jack Nicholson in the film Chinatown, Jake 'J.J' Gittes is a fictional Irish-American private eye in the film-noir movies Chinatown and The Two Jakes. Gittes is played in both films by Jack Nicholson. He lives in Los Angeles from where he runs his Private Detective business with the aid of his two assistants Larry and Duffy; famed for his unorthodox method, he's known as a man to turn to if you want to get something done. However, despite his nasty reputation, he has strong morals: he will never betray a friend or extort a confidante and he just can't help but come to the aid of a damsel in distress. Most of his cases revolve around marriage disputes, implied infidelities in which it's up to him to prove or disprove the accused's guilt, but for him these always seem to lead into murkier water – from the land rustling and water stealing conspiracy of Chinatown to the murder of a wealthy realtor linked to an orange grove connected to his past in The Two Jakes.
Jim Rockford
Jim Rockford is a fictional character on the television series The Rockford Files. The character is different from the average fictional P.I. in many ways. Instead of being an ex-cop, he is a former convict, albeit one who was falsely imprisoned. Instead of being a loner, he has a close relationship with his father, "Rocky", and has a large group of friends. He enjoys fishing and would rather spend time doing that than working. He often describes himself as "chicken" though often his actions speak otherwise. He lives in a small trailer on the beach.
The detective story writer Stuart Kaminsky has written two books with Jim Rockford as the main character, entitled "The Green Bottle" and "The Devil on My Doorstep".
The show is famous for its opening segment featuring the answering machine of James Garner's character. The title scene began with this line: "This is Jim Rockford. At the tone, leave your name and number and I'll get back to you." Throughout the series, fictional characters from the show would call Jim and leave comical messages on his machine. Some of the messages are also published in the book: "This is Jim Rockford…".
Jim Rockford was referenced in ABC's Who Wants to Be a Millionaire, under the question "Which of these television detective characters is an ex-convict?"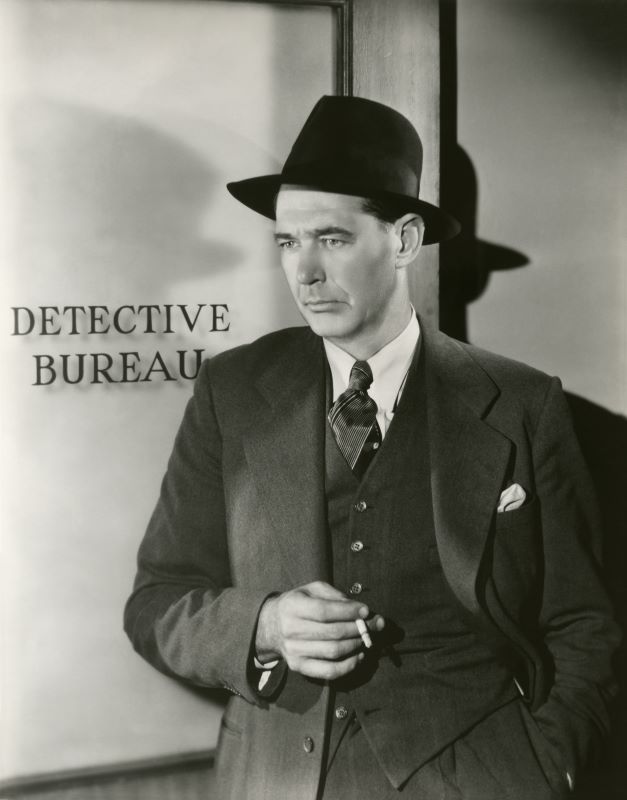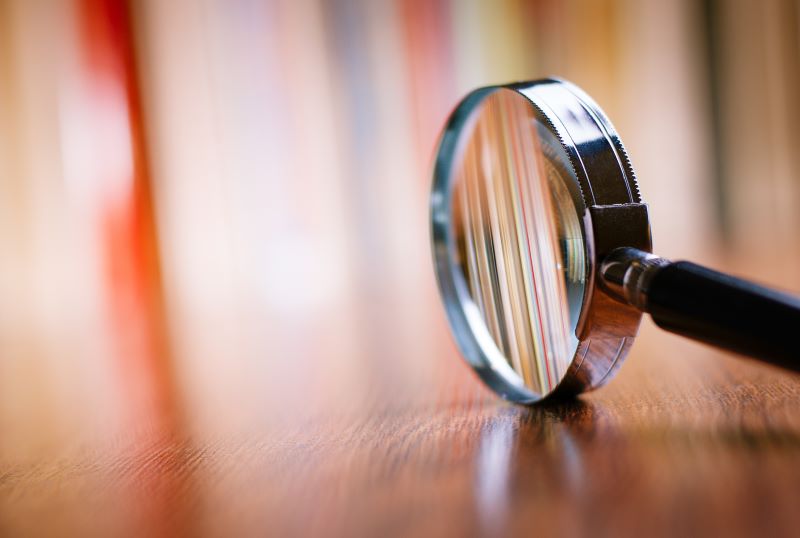 Magnum, P.I.
Magnum, P.I. was an American television show that followed the adventures of Thomas Magnum (played by Tom Selleck), a private investigator living in Hawaii. The show aired eight seasons on the CBS network from 1980 to 1988. Thomas Sullivan Magnum IV is a former U.S. Navy SEAL and Office of Naval Intelligence (ONI) officer, who was awarded the Navy Cross and strongly prefers being called "private investigator" over "private eye" or "private detective." He lives in the guest house of a posh beachfront estate ("Robin's Nest") on the island of Oahu, at the invitation of its owner, celebrity author of lurid novels Robin Masters (whose face is never actually seen), in exchange for his expertise in quality control of the estate's security. Magnum is a graduate of the Naval Academy, where he played quarterback, and left the Navy in disillusionment after approximately ten years service.
Philip Marlowe
Philip Marlowe is a fictional private eye created by Raymond Chandler in a series of detective novels including The Big Sleep and The Long Goodbye. Marlowe first appeared in The Big Sleep, published in 1939. Marlowe appeared in none of Chandler's early short stories, though many of his early stories were republished years later with the names of the protagonists changed to Philip Marlowe; this change was presumably made with the approval of Chandler.
Philip Marlowe's character is foremost within the genre of hardboiled crime fiction that originated in the 1920s, most notably in Black Mask magazine, in which Dashiell Hammett's The Continental Op and Sam Spade first appeared. The private eye is a pessimistic and cynical observer of a corrupt society, yet the enduring appeal of Marlowe and other hardboiled detectives lies in their tarnished idealism.
Underneath the wisecracking, hard drinking, tough private eye, Marlowe is quietly contemplative and philosophical. He enjoys chess and poetry. While he is not afraid to risk physical harm, he does not dish out violence merely to settle scores. Morally upright, he is not bamboozled by the genre's usual femme fatales, like Carmen Sternwood in The Big Sleep. As Chandler wrote about his detective ideal in general, "I think he might seduce a duchess, and I am quite sure he would not spoil a virgin."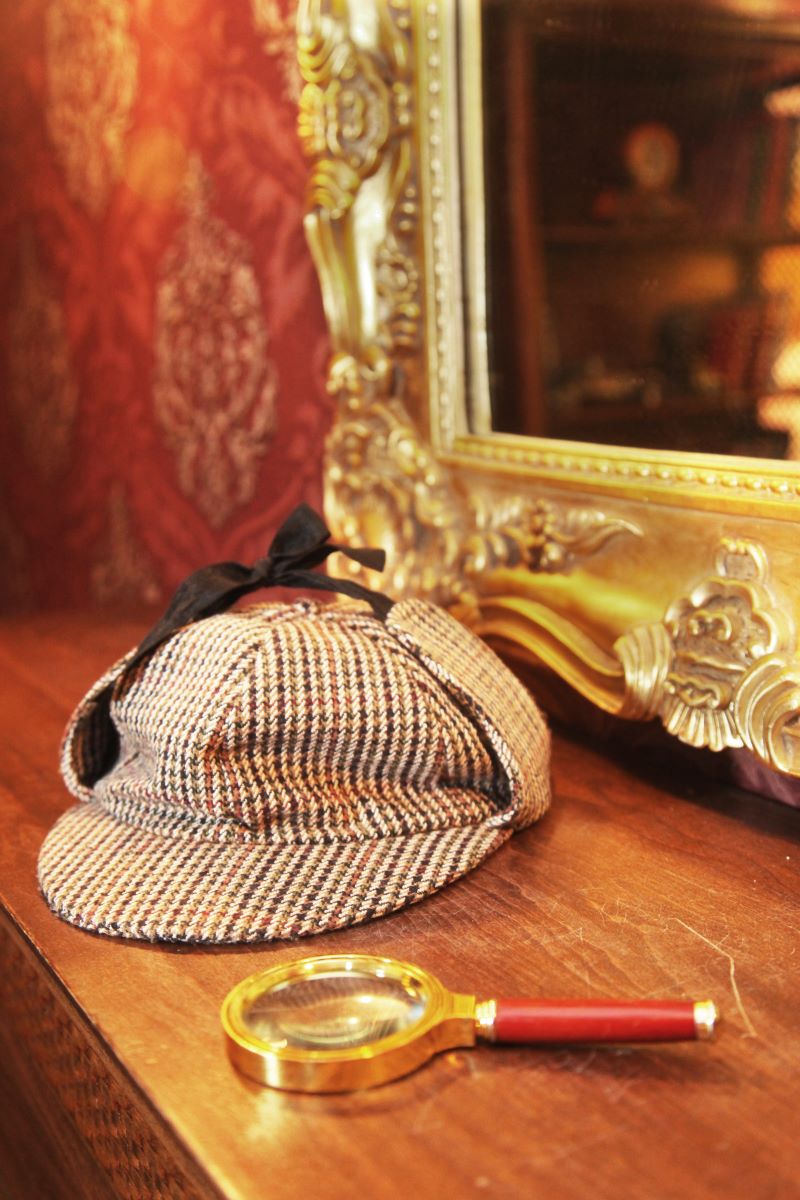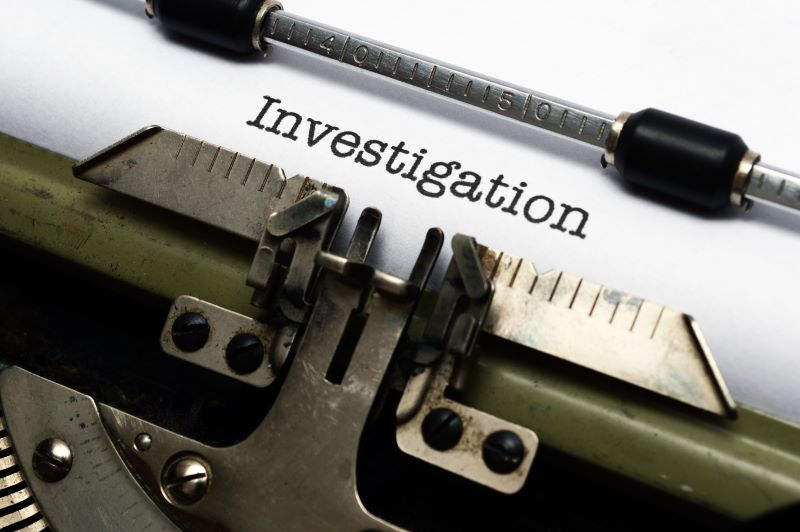 Sam Spade
Sam Spade is a hardboiled private detective and the leading character in Dashiell Hammett's novel The Maltese Falcon (1930) first published as a serial in the pulp magazine Black Mask. Sam Spade also appears in three short stories by Hammett.
Sam Spade is most closely associated with actor Humphrey Bogart, who played the character in the most famous film version of The Maltese Falcon. This was the third and most well known movie version of the book, made in 1941 and directed by John Huston in his directorial debut. Spade was played by Ricardo Cortez in the 1931 version. In the 1936 film Satan Met a Lady, which was based on The Maltese Falcon, Warren William played the central character Ted Shane. Despite a number of perceived flaws and missteps – Bogart failed to dye his hair to the characteristic blonde called for by the novel, was considered to be too small and dark for the role, with the wrong facial structure, and was even slighted for not being enough of a lecher – he turned out not only to have succeeded, but in fact to have created the archetypal private detective, one which has influenced "film noir" characters ever since.
George Segal played Sam Spade, Jr., son of the original, in the 1974 spoof The Black Bird. The character was also parodied as Sam Diamond, played by Peter Falk, in the 1976 comedy Murder By Death.
In the radio productions, Sam Spade was played by Edward G. Robinson in a 1943 Lux Radio Theatre production, and by Bogart himself in a 1946 Academy Award Theatre production, both on CBS. A 1946–1951 radio show called the Adventures of Sam Spade (on ABC, CBS, and NBC), starred Howard Duff (and later, Steve Dunne), and took a considerably more tongue-in-cheek approach to the character.
Sherlock Holmes
Sherlock Holmes is a fictional detective of the late 19th and early 20th centuries who made his first published appearance in 1887. He was devised by Scottish author and physician Sir Arthur Conan Doyle. Holmes is famous for his prowess at using logic and astute observation to solve cases. He is perhaps the most famous fictional detective, and indeed one of the best known and universally recognizable literary characters.
Conan Doyle wrote four novels and fifty-six short-stories featuring his creation. Almost all were narrated by Holmes' friend and biographer, Dr. John H. Watson, with the exception of two narrated by Holmes himself and two more written in the third person. The stories first appeared in magazine serialization, notably in The Strand, over a period of forty years. This was a common form of publication at the time: Charles Dickens' works were issued in a similar fashion. The stories cover a period from around 1878 up to 1903, with a final case in 1914. They are read as much for their characterization and the stylized late-Victorian world in which they take place as for the mysteries themselves.
More actors have portrayed Sherlock Holmes than any other character, and by 1964, according to a report in The Times, the worldwide sales of the stories were running second only to The Bible.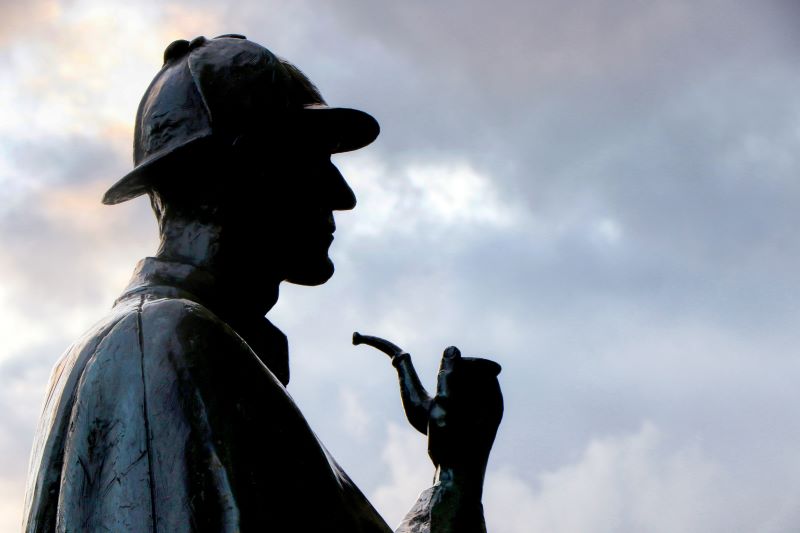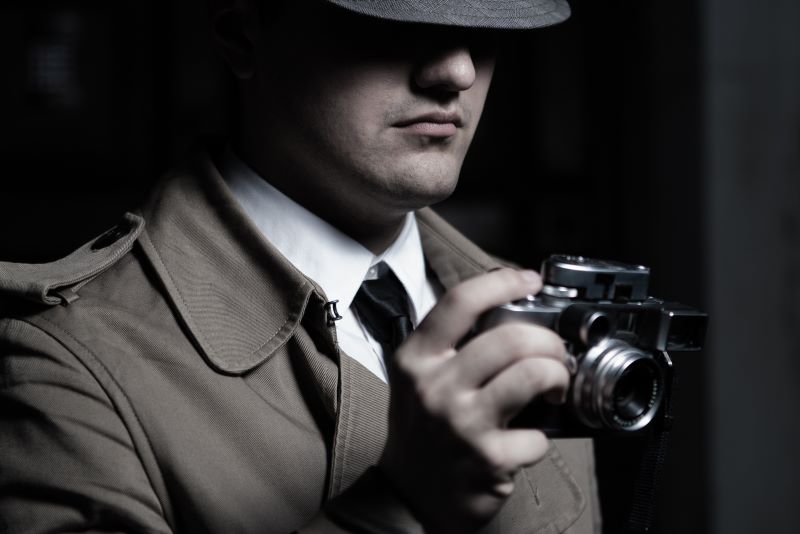 Simon Templar
Simon Templar is a fictional character in a long-running series of books by Leslie Charteris entitled The Saint published between 1928 and 1963, after which other authors collaborated on the books. New books featuring the character were written into the 1990s.
Templar is known as The Saint because of his initials (ST), and also because of his heroic exploits, despite his nefarious reputation. He sometimes uses the nom de guerre Sebastian Tombs and also calls himself by sundry other names, all with the initials S.T., such as Sullivan Titwillow and Sugarman Treacle – the Saint has a boyish sense of humor. He frequently leaves a "calling card" at the scenes of his "crimes," consisting of a stick drawing of a man with a halo, which is the logo of both the book series and the later 1960s TV series.
The books often allude to the possibility that Templar started his career as a criminal and suggest that he had somewhere developed the skills of a burglar. It is clear from the texts, however, that at the time of the books, all of his income derives from the pockets of the "ungodly" (as he terms those who live by a less moral code than his own.) There are several references to a "ten percent collection fee" as he extracts large sums of money from his victims, the remainder being returned to its owners or given away. His targets include corrupt politicians, warmongers, and indeed all the nastier forms of low life. "He claims he's a Robin Hood," bleats one of his victims, "but to me he's just a robbing hood."
Inspector Jacques Clouseau
Inspector Jacques Clouseau (later chief inspector) is a bumbling fictional French detective who was a character in Blake Edwards's Pink Panther series. In most of the films, he was played by Peter Sellers, with one film in which he was played by Alan Arkin and one in which he was played by an uncredited Roger Moore. In the most recent Pink Panther film, he was played by Steve Martin.
He is also the inspiration of the main character in a series of animated shorts inspired by the titles of the feature films. Though the character in the animated The Inspector was never given a name, he is clearly based on Clouseau. Another cartoon obviously some what inspired by Clouseau is Inspector Gadget, whose makers were almost sued over the similarities between the characters.
In many countries, such as Greece, this character's name has become synonymous with policemen who keep making ludicrous assumptions and are utterly unable to crack even the easiest case.