Have you ever thought of how neat it would be to locate an old friend you lost touch with? Maybe an old high school friend or buddy from the military?  Possibly even a family member or neighbor that has fallen of the grid? We call this our "Old Friend Locate Investigation".  Licensed private investigators can often be the answer to help you get in touch with the people you thought you would never see or speak with again.  This is especially true if your personal attempts to locate an old friend on social media have failed.  We get this a lot and the vast majority of the time we can help pretty quickly.  Most of the time, we ask just a few – and always confidential – questions:
What is the person's full name?
When was the last time you spoke with them?
What city/state did you last know them to live in?
Any additional family information that may help?
We ask these questions to gauge the probability of us finding the person and to determine if we need to ask anything further.  If you are looking for "John Smith" from Chicago, we are probably going to have a few more questions for you!  We will also ask our callers why they are trying to locate an old friend.  While there is no law in place that prohibits using an investigator to locate anyone from your past; our professional ethics and policy dictate that we have an understanding with our clients that the reason they present to us is truthful and in good faith.
Find an Old Friend with a Locate Investigation from ASG Investigations – Call us today (855) 997-2800 for a Free and Confidential Consultation!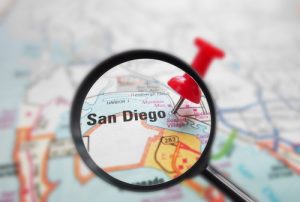 As for the people we locate; there are many reasons why people "fall off the grid", so to speak.  Some people are avoiding their family, while other are hiding from financial or legal responsibilities.  We have experience locating people in these circumstances too!  It is also common that people simply fall out of touch and the hands of time work to distance them from people they once knew.  It is these types of cases that are such a positive experience for an investigator; being able to reunite old friends, military buddies, college classmates and relatives.
During a somewhat recent case, we were working for a father who was looking to reconnect with his adult daughter.  We were provided with all of her personal information and as is normal, began to look into the powerful databases available to us as licensed Professional Investigators.  The information we were finding was surprisingly outdated for someone of her age, which we found unusual.  Essentially, she did not have any new address hits for a couple of years, which in our work indicates one of a few possibilities.  In this case, we identified that his daughter was incarcerated and had recently been released to a half-way home run by the county of her incarceration.  After making contact with the county probation office and the half-way house, we were finally able to reach "Ms. Missing" and let her know that he father was worried about her and wanted to reconnect.  She was thrilled with the prospect of starting a fresh relationship with her father and the two have been in contact many times since our investigation.  While not the typical story, the outcome was positive, like most of our locate investigations on old friends.
If you are curious about how much information you would need to get an investigation like this started or wonder if it is possible to find "so-and-so" from "way back when", give us a call and one of our qualified professional investigators can walk you through the information you have, and let you know if there is a good chance we can locate an old friend for you!