If you have never hired a private investigator before, it can seem overwhelming. You are likely unsure what to ask and that ok. Below are certain questions to ask a private investigator to help ensure you make an informed decision.
1. "Are you licensed and insured?"
It's vital to ask a private investigator about their license and insurance because it ensures they are legitimate and operating within the law. Licensed investigators have undergone proper training and adhere to ethical guidelines, while insurance protects you and the investigator in case of any unforeseen incidents. A private investigator might answer, "Yes, I am licensed by the state regulatory board, and I carry liability insurance to protect both myself and my clients. This ensures that our work is conducted lawfully and that we are prepared for any unexpected situations."
2. What investigative experience do you have on my specific type of case?"
Asking this question helps you gauge the private investigator's expertise and whether they have direct experience in handling a case similar to yours. Most private investigators specialize in some specific area, like surveillance, background checks, asset searches or missing persons, so it's essential to find the PI who has the right skills for your situation. A private investigator might answer, "I have extensive experience in conducting missing persons investigations. In fact, I recently worked on a case similar to yours where we successfully located a missing individual within a week. I am familiar with the techniques and resources necessary to efficiently handle these types of cases."
3. "What methods and techniques will you use to locate and gather the information I am seeking?"
Inquiring about their specific investigative methods allows you to understand how they plan to approach your case and if they have the resources to complete the assignment. Regardless of why you are hiring a PI, it's crucial to ensure that their methods are legal, ethical, and aligned with your expectations. You don't want to hire someone who creates problems of liability for you along the way. A private investigator might explain, "For this case, I will primarily rely on discreet surveillance to gather information. I will also conduct interviews with key individuals involved and use online databases to perform thorough background checks. Rest assured, all of our methods are legal and within the boundaries of the law."
4. "How do you plan to keep me updated on the progress of my investigation?"
The investigator should provide clear communication channels and establish a mutually agreed-upon frequency of updates. A private investigator might respond, "I understand the importance of keeping you informed throughout the investigation. We can set a schedule where I provide you with updates via email or phone calls every Monday, depending on your preference. If there are any significant developments or immediate updates, I will reach out to you promptly."
5. "What are the expected costs and payment terms?"
Understanding the financial aspects of hiring a private investigator is important. Ask for a detailed breakdown of the expected costs, including their fees, any expected expenses, and any additional charges that come with the service. Understand the payment terms, such as whether it's a flat fee, hourly rate, or retainer. All of these terms are normal and common for professional services. It should also be clear how the PIs billing process works. A private investigator might explain, "The total cost for your case will be a flat fee of $X, which includes all the necessary investigative work, research, and expenses. Payment is due upfront, and we accept various methods such as credit cards or bank transfers. Rest assured, there won't be any additional charges unless there are unforeseen circumstances or if you request additional services."
6. "Can you provide references from previous clients?"
Requesting references allows you to gather feedback from past clients who have worked with the investigator. This helps you assess their professionalism, reliability, and effectiveness in handling cases similar to yours. A private investigator might provide references and say, "Certainly! I can provide you with contact information for some recurring clients who are open to discussing their experience working with me. They can speak to the level of service and results they received from working with me."
7. "How do you ensure strict confidentiality?"
For most investigative clients, confidentiality is crucial because the PI is dealing with sensitive, often personal information. Inquire about the investigator's procedures for safeguarding client data and ensuring confidentiality throughout the investigation process. A private investigator might answer, "Confidentiality is of utmost importance to me. I follow strict protocols to protect your information. This includes secure storage of case files and limiting access to only those directly involved in your investigation. Additionally, I will obtain your consent before sharing any sensitive information with third parties, ensuring that your confidentiality is maintained."
8. "What is the estimated timeline for my case?"
Understanding the expected timeline helps you manage your expectations and plan accordingly. Ask the investigator for an estimate of how long they anticipate the investigation will take, keeping in mind that unforeseen circumstances may impact the timeline. A private investigator might say, "Based on similar cases I've worked on, I estimate that your investigation will take approximately three to four weeks. However, it's important to appreciate that unexpected developments and sometimes external events beyond our control can impact our timeline."
9. "What is your success rate in resolving cases?"
While past performance is not a guarantee of future outcomes, armed with an understanding of the specifics of your situation, the investigator should be able to reasonably provide insight into their track record and success rate. It helps you evaluate their effectiveness and the likelihood of achieving a favorable outcome for your case. If you ask a private investigator this questions, they might respond, "I have a strong track record of resolving cases similar to yours. In the past year, I successfully resolved 85% of the cases I worked on. Nonetheless, each case is unique, and I will tailor my approach to the circumstances."
10. "What are the legal restrictions and limitations in conducting this type of investigation?"
Inquiring about legal restrictions helps ensure that the investigator operates within the bounds of the law. As licensed professionals, any good private investigator will have a clear understanding of the laws, regulations and ethical guidelines governing what they do and they should be able to explain how they comply with them. A private investigator might explain, "In this type of investigation, we must adhere to the legal regulations and ethical guidelines set forth by the state. I am well-versed in these regulations, and all of my investigative techniques and methods fully comply with them. Your case will be handled with the utmost respect for the law and the rights of all involved parties."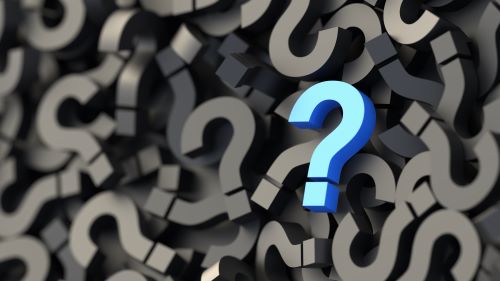 By asking these additional questions, you gain a more comprehensive understanding of the investigator's actual capabilities and determine if they are worth what they are charging. You want to understand their qualifications, approach, track record, and adherence to legal and ethical standards to support your evaluation. This information empowers you to make a smart decision and select the right private investigator for your needs, because the capabilities vary greatly from agency to agency. Taking the time to ask a private investigator these questions also helps you assess the credibility, expertise, and compatibility of a private investigator before making a hiring decision. It allows you to make an informed choice and ensure that the investigator is the right fit for your specific needs.
It is important to note that hiring a private investigator over the telephone is a safe and common practice. While some people may assume that an in-person meeting is necessary, technology and communication advancements have made it possible to conduct thorough consultations and establish a working relationship remotely.
For more information or for questions regarding your specific situation, feel free to give ASG Investigations a call or visit this page discussing how to select the right investigative agency for you.