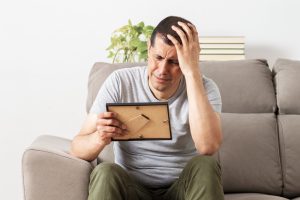 The number of missing persons each year in the U.S. has significantly decreased since 1997. And yet, there were still over 521,000 missing person cases in 2021. The reasons for the missing persons vary from case to case. But emotions often set in quickly and focus on potential nefarious or dangerous situations, especially when children or other loved ones are concerned. Fortunately, an experienced private investigator can help you locate a loved one. But how do they do that?
Background Checks and Public Records
The right background checks can give private investigators in-depth information about hidden or otherwise private information about the missing person that a loved one might either not know or forget to disclose. And while public records are, in fact, available for public viewing, state access and time frame laws apply. A competent and experienced private investigator can access the essential information needed to proceed with a missing person's case.
Interviews
Private investigation of missing persons always includes interviews and potential interrogation of family members, friends, and other potential witnesses who may have some leads to help locate the person in question. Most often, interviews of the people closest to the missing person will suffice. Body language and tone say as much or more than actual words in these interviews, so it's important to enlist a professional and experienced private investigator.
Social Media Checks and Monitoring
During a missing person investigation, a professional investigator performs a data crawl which scans and uncovers all pertinent online public data and records. This can and often does include all social media accounts of the missing person themselves or those potentially involved in the disappearance. Social media checks reveal patterns, behaviors, and habits of the person in question as well as close companions. Even if the missing person hasn't checked in, someone else may end up mentioning their whereabouts or something leading to their location. Social media access is free to professional investigators, so media profile reviews are typically part of the preliminary investigation.
Surveillance
Digital searches and interviews pave a clear path for much of a private investigation. But when it comes to locating a missing loved one, physical effort and surveillance must be implemented. Surveillance is a key part of the private investigator's arsenal. High-tech devices and special equipment are maintained and used to ensure the best quality visual and auditory evidence to help progress the investigation and lead to discoveries even the deepest digital searches can't disclose. After all, many missing persons choose to stay "lost" for any number of reasons and will avoid online activities unless or until they decide to let down their guard and be located.
Hospital and Mortuary Searches
Unfortunately, missing persons don't always return home safe and sound. According to NamUS (the National Missing and Unidentified Persons) database, almost 4,500 unidentified bodies are discovered annually. That's a small percentage of missing person reports, but it's still a concern for those trying to find their loved ones. At some point during the investigation, an experienced private investigator may search hospital and mortuary records to hopefully cross off the worst-case scenario. In most cases, that's just a checkpoint. But when you need to locate a loved one, wouldn't you prefer professional help from an experienced private investigator? Give us a call to get the answers you need.