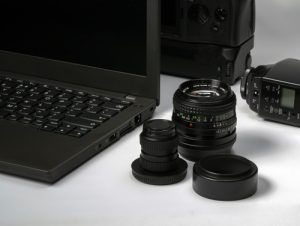 While it is understandable to be nervous about hiring a private investigator, you should conduct your own initial research in finding the right firm that works for you. Spend time in speaking with multiple private investigators to get a better feel of their work ethic, expertise, and professionalism. There are many reasons why someone would be nervous about entrusting their case with a private investigator and we understand those hesitations. First time clients are more likely to fall into this category. They are unsure whether an investigator can help resolve their problem or find the answers they are seeking.
A very common reason why someone would be nervous about hiring a private investigator is the issue of confidentiality. We understand the importance of keeping our clients' assignments secure and confidential at all times—in fact, client confidentiality is protected by laws here in Michigan. In terms of conducting surveillance, a true investigator who is good at their job knows how to blend in and not rise any suspicions.  Utilizing different investigators per case to decrease the amount of familiar faces is a great way to keep your operation intact.
As previously mentioned, first time clients who have never utilized private investigative services will automatically be nervous to reach out and speak with an investigator.  They are not familiar with the process and possibly even afraid to speak with someone about their situation. We encourage you to talk with an investigator about your case to determine how/if a private investigator can help. Although you may think that your case is unusual, there is almost nothing we haven't heard before. If so, we welcome new challenges with open arms.  Keep in mind that we are people, too, who work in this business every day, so don't be scared to bring up a strange situation or request, as we can promise that we have probably heard something far stranger!
The first step is to overcome your fears of the unknown and find the right investigator for you. Someone who will put your mind at ease. There is no shame in asking for help with a personal matter. We understand the frustrations and we pride ourselves in resolving the problem for you.