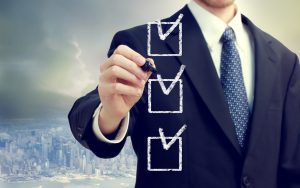 The unemployment rate rose to 3.7% as 315,000 jobs were added to the workforce in August 2022 alone. As workers return to physical businesses and rejoin the workforce, they need to be prepared for intense interviews and deeper background checks. Not all positions require a background check, but it shouldn't surprise anyone that the following industries always do.
Banking and Financial Specialists
The wrong person in a financial role can do a lot of damage to existing and prospective clients, not to mention the entire business that hired them. Whether you want to work for a small bank, a moderate stock brokerage, or a huge IT corporation, expect a deep background check when you apply for a position. Most financial companies and banks will start with criminal background checks but then also pay special attention to company misconduct, credit history, simple theft charges, and charges for embezzling and fraud.
Childcare and Educational Workers
Anyone besides the child's own parent or guardian who takes care of children in any professional capacity is expected to have a spotless background when it comes to protecting the youth in question. Therefore, whether you apply to a private daycare, public preschool, or full-service educational facility for any age below 18, you'll be expected to take and successfully pass background checks before becoming gainfully employed. All childcare and educational facilities require a background check confirming criminal history. But you'll also likely be checked to see if you're on the National Sex Offender registry, and the business or organization may also check your social security number to confirm your actual identity.
Government Employees
It may seem surprising that with all the sketchiness and overlooked or "borderline" legality issues in American politics that government workers are required to undergo stringent background checks. But the truth is, if you want to get your foot in the door of that industry, your past better be relatively clean. And if you want to rise in the ranks, it'll need to be pristine. Local government jobs tend to only require a basic background check. But Federal jobs actually have an entire resource department called the United States Office of Personnel Management that deals specifically with background checks, determining employee reliability, and issuing security clearances.
Healthcare Workers
Healthcare professionals deal with a variety of troubled and vulnerable people on a daily basis, so they must be completely trustworthy. The medical field is heavily regulated, and those regulations extend to background checks. Hiring the wrong candidate for a position can have serious consequences. Practically any position you apply for in the medical field will require extensive background checks. Applicants can expect criminal and sex offender registry checks, as well as verification of identity, education, certifications, and work history.
Restaurants and Retailers
Restaurants may not do extensive background checks for workers behind the scenes who don't deal directly with customers or money. But workers in restaurant and retail industries often require a background check for those who work on the front line. These checks will usually cover criminal records, previous work experience, and potentially dives into social media to verify personal temperament and ensure you're the right candidate for the job. Give us a call when you're ready to have a background screening expert handle your company's background check requirements.