In the United States, 40-50% of marriages end in divorce, and quite often children are caught up in the middle of the mess.  Determining what is best for the child generally results in a custody agreement set out in the divorce proceedings.  Custody agreements can range from legal custody, physical custody, sole custody or joint custody.  Joint custody of children can bring on a lot more stress from shuttling kids between houses, deciding which schools they will be going to, where they will receive medical treatment, how they will be disciplined, and so many other issues.  On a regular basis, we get calls from concerned parents who wonder how well their children are being cared for by the other parent.  To give you a brief idea, I'll discuss many common areas of concern and how we may be able to assist you with Parenting Time Investigations.  Let's get started!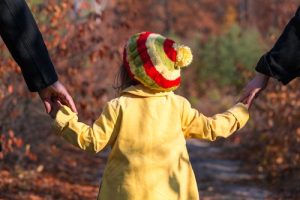 Neglect
When investigating neglect during parenting time, it is best to conduct surveillance.  If we can plan a surveillance day around the times when a parent should be caring for their children, whether it be a weekend day or after school, that works well.  Targeting scheduled sports or dance practices where the parent will be picking up the child is ideal because we can show if/when the parent arrives to pick them up and how well they are taken care of in the activities following it.  With surveillance, we can only show what happens out in public, but there is so much to show there.  Just look around you next time you are at a restaurant – are parents just staring at their phones while the child makes a mess of themselves?  Do they just allow the children to eat junk food or are they getting a balanced meal?  Is the parent taking the child to the restroom as necessary or just letting them wander around on their own?  Parenting does have different standards for each family, but if there is an agreement in place regarding what should be happening during parenting time, there are guidelines and expectations set out.    Surveillance is the simplest way to get a picture of what truly is happening.
Unsafe Environment
It is not uncommon to be concerned on the conditions your child lives in with your former significant other.  There may be questions on the safety of the home or the vehicles they drive.  Depending on the particular situation, we could recommend conducting a neighborhood canvass or running a background investigation on the other parent.  A neighborhood canvass involves talking with people living in the area, and getting some information from them on what they see going on at the home, or lack thereof.  It isn't unusual for us to hear that the homes are often vacant or people come and go at all hours of the day.  Getting information like this is a good piece of evidence to show a judge if a custody battle ensues.  Running a background investigation can also prove useful to show if the other parent has a criminal history or a driving record filled with speeding tickets.  The possibilities there are endless, but we don't need to focus only the bad options.  A background investigation can show that the other parent owns their home, pays their taxes regularly, and has managed to hold a job for an extended period.  Getting answers on these concerns can give you peace of mind on your child's safety, just by initiating a parenting time investigation.
General Welfare
As a parent, your child's welfare is your top priority.  If the child's other parent is frequently leaving them with other people, you should have an understanding that these people hold that to the same level of importance.  Does your child often mention a new boyfriend/girlfriend or even a new babysitter in the picture?  Are there elements of their behavior and habits that concern you?  How often are they left alone with this person?  Along the same lines as what was mentioned before, we can conduct criminal history investigation into these people to ensure they do not have records of child abuse, drug related offenses, or violations like driving while intoxicated.  A social media investigation can also be conducted to get an idea of what kind of person is watching your child.  Investigating these people involved with the parenting of your child is best handled quickly in case your child's safety is threatened.  However, if there is a possibility of abuse, please call Child Protective Services immediately.
As investigators, we understand that concerns regarding your children are often the most worrisome part of your life.  We treat every parenting time investigations as an urgent matter, and we work with you to prioritize the issues and people involved.  Each case is understandably unique and should not be handled by a "standard investigation" because there is no standard to what you are experiencing.  Seeking advice and assistance from professional investigators is a step you will not regret whether it gives you the answers you didn't want to hear or it simply reinforces that the other parent is doing a good job.  Seek the truth and keep your children safe, it doesn't get much more concise than that.  Let us help and find the answers you need.
https://www.nolo.com/legal-encyclopedia/types-of-child-custody-29667.html
https://courts.michigan.gov/Administration/SCAO/Resources/Documents/Publications/Manuals/focb/cp_investigationmnl.pdf