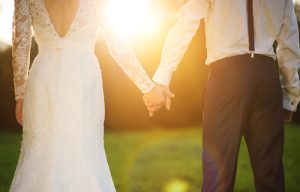 Most adults nowadays wouldn't consider entering a sexual relationship without asking about their previous experiences and STD test results. There are just some difficult conversations that must occur before enjoying life to the fullest. But far too many people trust blindly only to have their world shatter later when it comes to marriage. The average marriage in the US lasts just over 8 years, and a large part of that is due to eventual incompatibility. So while you may feel your loving partner hangs the stars right now, facts you're unwilling to find out can result in dark times later. Getting a background check before marriage can help extend that happily forever after you both want early on. But why should you really consider taking that step?
Identity Verification
Online dating or connection is as commonplace today as hooking up in a bar was in the 70s. But how well do you really know that person on the other end of the screen? Today, over 40% of marriages evolve from online connections. Yet, romance scams were at an all-time high in 2020 with scammers pocketing over $300 million that year alone–a 50% jump from the previous year. The right background check can ensure your love is truly who they claim to be.
Previous (and Current) Relationships
Leaving the past in the past can be a great idea unless that past can wind up biting you in the future. A history of bad relationships, or even just one bad apple, can do just that. The last thing any loving new spouse wants is to have to deal with unchecked romantic baggage that's still hanging on to their new partner. This can be especially problematic if your new spouse is financially compromised from a previous divorce or if they're even still married. Polygamy is a felony outside of Utah and can result in legal fines and/or imprisonment.
Financial History and Spending Behaviors
You may have perfect credit, have saved ten dollars a week since your 14th birthday to save for your wedding, and have your retirement completely planned on paper. But you definitely need to know what your partner's financial behaviors are as well. Being a bit careless here and there is one thing. But certain behaviors can destroy your future. Discovering they have mounds of debt, can't save a dime, or burns through their paycheck every time they see a sale sign before saying "I do" can be a game-changer. Once you're married, their debt is also yours. Choosing to get a background check can help fortify your financial future together.
Criminal Background
Good people make bad mistakes in life, and sometimes those mistakes are inevitable. However, that's no excuse for hiding those mistakes from your spouse or the person you intend to marry. People do change and mature as time passes, but certain mistakes can come back to bite you later if you're not aware of the behaviors involved early on. Criminal activity involving abuse, violence, and addictions can destroy your marriage later if the behaviors rise to the surface without warning or previous knowledge. Give us a call when you're ready to take that leap and get a background check, and we'll make sure you're really ready for your happily ever after.