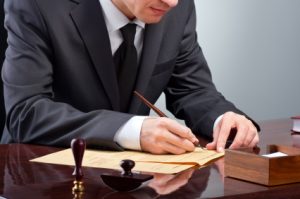 Having a good, stable job in today's economy is a major goal to most Americans. Yet, according to the Bureau of Labor Statistics, almost 3.5 million Americans voluntarily leave their jobs within the first month of being hired. A single bad hire can cost a business big time and multiple mistakes on the hiring front can actually be the death blow to an otherwise solid company. The right employee background check can do wonders for saving your professional skin. But what are the benefits of conducting background checks?
Background Checks Can Ensure You Protect Yourself Legally
The number of undocumented immigrants has gone down on paper since 2007. But as of 2017, the numbers hovered around 10.5 million nationwide. While an undocumented worker may have the necessary skills to perform a job, they're not eligible for most federal programs. Thus, it's easy for a business to get caught and fined for hiring illegal workers. It doesn't matter if you weren't aware. It's the employer's responsibility to discover whether someone is legally able to work for your company. Liability is more than a slap on the risks if the error is discovered. Penalties for hiring undocumented workers can range from $375 per employee to $3,000 per employee plus a year of imprisonment.
Background Checks Can Help You Hire Safe Employees
There's little worse than hiring a potentially great employee that you click with only to discover they're harboring serious anger issues or worse. Ensuring the safety of all workers is a primary responsibility for employees and the right employee background check can help. Approximately one-third of Americans (or around 77 million) have a criminal record. Granted, not all are serious or dangerous issues, but about one million of those are registered sex offenders.
There are major differences between a felony and a misdemeanor, however. And in Michigan, an employer is not permitted to ask about misdemeanors that didn't result in convictions. A thorough employee background check can ensure you discover the important facts about your candidates so you build the safest staff possible for your business.
Background Checks Can Improve Your Turnover Rate Across the Board
You may have a hiring system that has worked wonders in the past, but as technology and career expectations evolve, that hiring system needs to evolve as well. According to a national career survey, nearly 75% of employees have made a bad hire. In other words, they've hired someone who may have looked great on paper but for some reason either couldn't handle the job requirements or didn't fit in with the team. Making one bad hire probably won't bankrupt your business. But making them occasionally or consistently definitely can derail your entire corporation.
Businesses lose an average of $15,000 for every bad hire they make. And if a good hire ends up leaving due to that decision, you're losing another $30,000. Repeat that multiple times and good luck keeping your doors open. The right background check can ensure resume facts are accurate, the candidates have the experience they truly need for the tasks ahead, and they'll legally qualified to be part of your team. A competent Michigan private investigator can run the right checks for your needs so you can focus on other tasks to build your business instead of watching it crumble.