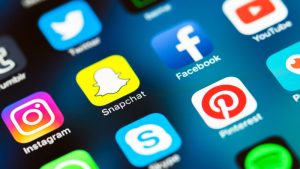 According to HR (dot) com, approximately 96% of businesses through all industries include conducting background checks as part of their normal hiring practice. Some continue those checks throughout the year, for employee evaluations, and as legal needs arise. Many businesses also incorporate social media screening which is known to be a risk if you're not careful. Both options have their merits and can help ensure the company hires the best person for the job. But what are the differences and benefits of both?
Common Employee Background Checks
Most people try to bend the truth when applying for their dream job, especially if it's somewhat outside of their expertise level or comfort zone. A 2020 study confirmed 36% of Americans admit to padding or lying outright on their resume to improve their chances of being hired. But the real numbers are likely over the 90% mark. That's where background checks come in handy. Of course, there are so many types of employee background checks that you can easily miss out on essential information if you don't target them to your needs.
The most common background checks include simple identity verification, credit checks, criminal checks, alcohol and drug checks, education and employment verification, fingerprint checks, MVR (driving) checks, e-verify to ensure they're able to work in the US, and social media checks. A specific background check or several background checks may be required, depending on the job and company requirements.
What Is Social Media Screening?
Over 4 billion people (more than 55% of the world's population) use social media nowadays to connect with friends or loved ones and either express their true selves or share their life's highlight reels. Facebook, Twitter, Instagram, and LinkedIn remain the top contenders for social butterflies, and approximately 90% of internet users flock to those sites regularly to post their most recent activities. Many users feel social media allows them to express their truest selves with minimal shame and plenty of encouragement. It's also a great option for potential employers to get a taste of exactly who they'd be hiring. But there are some caveats to consider.
It's far too easy to get lost in a sea of social posts, pictures and comments when perusing social media sites for potential information. Since HR departments are responsible for most of those checks, the resulting rabbit hole can be incredibly stressful and time-consuming. Social media screening can give away essential information such as dangerous or illegal behavior and activity. But it will mainly offer personal details such as religious and political affiliations, sexual orientation, group inclusion, and relationship or social status. Social media screenings are legal in most cases. However, they must be done correctly to avoid problems later on.
What Are the Benefits of Hiring a Private Investigator?
Employment background checks and social media screenings are completely acceptable and legal options as long as you perform them correctly. However, the manpower and time needed may prove to be more than it's worth unless your HR department or hiring manager knows exactly what they're doing. An unusual name with a social media screen will be easy to find, but how many John Smith's will you need to go through to find the correct candidate? The resulting rabbit hole can lead to migraines. Moreover, your hiring personnel could possibly be blamed for discrimination by someone who was passed over for the job. That could take a huge chunk out of your company's finances and reputation with resulting legal action. Avoid the trouble and call us to connect with the right PI for your needs.