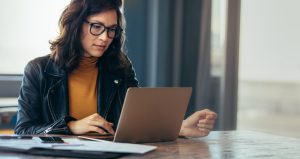 According to the Bureau of Labor Statistics, the Covid-19 pandemic left approximately 10.7 million Americans jobless in 2020. While the pandemic is still strong a year later with new strains, millions of Americans are struggling to re-enter the workforce and at least get their heads above water again. Of course, that affects businesses as well. So why are background checks post-pandemic especially important, and how can background check professionals help?
Adhere to New Ban the Box Compliance Expectations
The Ban the Box campaign was launched in 2013 as a way to help government agencies and applicants avoid losing potential employment opportunities solely due to their past criminal records. The concept caught on like fire, became law in many areas, and today, Ban the Box policies are present in 36 states nationwide. These policies and laws basically state that no applicant can be formally asked about their criminal history until after being offered employment through a private business. The policies do modify and change regularly, however, and the right background check professionals can adhere to those changes to avoid potentially serious mistakes resulting in legal issues for the business or hiring staff.
Prevent Litigation and Hiring Incidents
Higher paying jobs, or at least those that offer livable wages, require specific job skills. Hiring the wrong applicant for one position can be a costly mistake, but repeating the process can destroy the business. The last Employer-Reported Workplace Injuries and Illnesses release disclosed that 2.8 million nonfatal injuries and illness claims were reported in 2018 alone. Each worker's compensation claim averaged nearly $80,000. While insurance covers the brunt of that, employers are still responsible for fees, replacement costs, and reputation issues. The employees, of course, have to deal with the pain and suffering which can lead to further litigation. As more unemployed or under-employed applicants rush into the workforce, the right background checks post-pandemic are going to be even more crucial to ensuring the safety and security of your employees and the future of your business.
Have Better Hire Ratios and Avoid Significant Monetary Loss
Accidental claims and workers comp aren't the only issues that can affect your bottom line. Bad hires can be the stamp of death for any business. Turnover is always an issue, but bad hires are far more painful to the bottom line. According to CareerBuilder, 67% of newly employed workers quickly realize they're a bad fit for the position, and half of those employees quit on their own within 6 months. Here's the thing. Good hires quit too, and the loss of a single good hire can cost a business $30,000 on average compared to $15,000 upfront for a bad hire just for the lost salary. However, bad hires can continue costing a business a total of $240,000 in extra workforce pay, retention, and replacement fees. A good chunk of nearly 13 million unemployed Americans will be rushing back into the workforce when Pandemic Unemployment benefits end in September 2021, and businesses need to be ready for the potential rush of unqualified applicants and impending bad hires. Background check professionals can help ensure your current and post-pandemic hires fit everyone's needs. Give ASG Investigations a call to get ahead of the game.