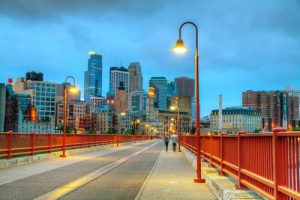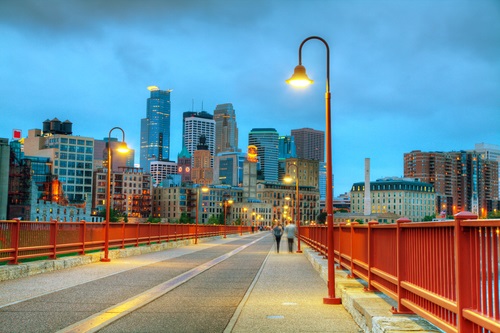 The internet has made the process of producing a Minnesota background check easier and much faster, but it has also created an entire industry or websites offering a "Minnesota background check" which is really nothing more that a search of free, online public records that come in a big data dump. These "reports" are just the automated results of a robotic search. They never tell you where the information comes from nor can they say for certain if the data in the report even relates to your subject. The public doesn't know, and these sites use lots of buzz words and graphics to sell you on the idea that they provide something of value. In the end, they don't. So here are some tips on getting a real Minnesota background check from actual professional investigators, not some computer code.
Don't Settle for a Minnesota Background Check that Only Searches for Records in Minnesota.
New residents are attracted by the high pay, low unemployment and quality of life that Minnesota offers, but what problems are they bringing with them from somewhere else? Are they coming to Minnesota in hopes that no one will check the records from the past? Add in the number of transient workers who serve the tourism and agriculture sectors on a seasonal basis and the risk goes higher.
Just Because Minnesota is a Safe Place to Live, Don't Think that There Aren't Bad Guys Out There.
Blind trust given because someone lives in a safe community is crazy. People with a Minnesota criminal record always try and hide their past. Even in safe Minnesota, crimes like theft, auto theft and even murder have been climbing to 10-year highs in St Paul alone. Rochester, St Cloud and Duluth are all growing communities, and crime is growing with them.
An "Instant" Minnesota Background Check is Not Real, It's Just a Data Dump
Minnesota is big, and the record system is not universally available online. Even those records that are online are not free and can be accessed instantly. Some can, but many are outdated and incomplete. Further, the Minneapolis St Paul metro region, which includes major cities like Eden Prarie, Bloomington, St. Cloud, Eagan, Plymouth, Northfield and Mankato and more, covers 16 separate counties. That area alone involves a massive search that can't be done in minutes.
Make Sure You Can Talk to a Real Investigator
Internet only companies offering a Minnesota background check that don't have a customer service department or even a telephone number for you to speak with are a probably a scam. Are they even in the US? You should be able to talk with a real investigator, whose in the US, not India, and explain your situation and concerns. Tell them about information that you have that might help with the background check.
Tell Your Investigator the Questions You Want Answered
If you are having a professional conduct a Minnesota background check for you, you have some specific questions or concerns. Share those questions with your investigator so they can focus on finding everything possible to help answer those. Also, if you have information about events that you already know about, make sure to provide those too so your investigator doesn't waste time and your money on areas that don't need to be explored.
If you are in need a real Minnesota background check that produces verifiable information that can hold up in court, call ASG today or visit our Minnesota Background Check page or call us at 855-997-2800.