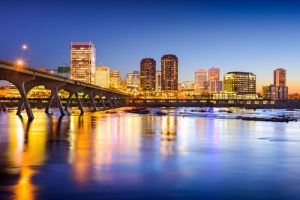 Many people just like you think that all "background checks" are the same, but a Virginia background check involves more variables and some true expertise if you really want to meaningful information about someone. Let's face it, a background check is only as good as the sources that are being searched. If a company leaves out the expensive ones or only searches the free, instant sources, and skips the others, the report is almost worthless and can't be relied upon. Unlike some states where there simply are not many different types of records to search for or others where many of the records are available online and for free, a Virginia background check can't be done without more substantial resources and experience. That doesn't mean that there aren't companies on the web offering to provide an instant Virginia background check. There are. But what they fail to tell you is just what a limited number of searches they are actually providing. In the end, the customer ends up getting an instant product, but that background check is a very limited, incomplete and possibly inaccurate report. They end up giving you something, but they are not obligated to, or even interested in giving you all the information about what information is not included in their Virginia background check.
Don't Be Fooled: A Real Virginia Background Check Cannot Be Done Instantly
Virginia is a truly unique state from the standpoint of conducting background checks. There are multiple reasons that a simple database only Virginia background check will fall short. One of the biggest reasons is Virginia's size and diversity. The north eastern region of the state, up near DC, which is known as the Beltway, has a massive population and a great deal of turn over as people move in and out of the area for work relating to the Federal government. This means that many of the people from that area whom you may want to do a background check on likely have a history in other states that needs to be considered. Ignoring that, or simply limiting the search to those free criminal records available for search by web / software base background check sites will lead to a very limited number of records being searched and leave the customer with a false sense of security that a real search was conducted. The DC area also is the intersection of multiple states, so someone from Virginia can easily have records and problems that are located a few miles away, but in a different state. Again, an inferior search will not cross those borders and may leave trouble hidden from you. Virginia also has a substantial number of new residents who immigrated to the US from another country, further complicating a Virginia background check on someone from that population.
Expert Help is Available 855-997-2800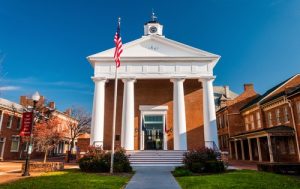 Virginia is divided into five regions: Tidewater, Piedmont, Blue Ridge Mountains, Ridge and Valley and the Cumberland Plateau, each with their own unique public records. Virginia's western and southern regions are also unique in that they are less populated, and many have limited access to records and files in those areas. Some of the more remote mountain communities have municipal offices that are only once per week and don't offer any online searches. Virginia's court system, where many criminal and civil records are achieved, is extremely old and is unique among that states.
Relying on a web-based company that provides instant Virginia background check services is likely to give you a limited search that can easily leave many crucial records out of the search and leave you exposed! Many of these companies don't even have a telephone number to call.
To learn more about how ASG can help you by providing a real Virginia background check that is customized to your specific needs and covers all the bases, call us today. The consultation is free and is given by an expert professional investigator. 855-997-2800