Truth be told, the vast majority of people living in Connecticut know intellectually that before they hire, partner with, finance or donate money to someone, that they should get real, thorough Connecticut background check conducted. Connecticut residents, on average have high degree of education and common sense. They realize that no matter how innocent appearing and financially enticing an opportunity is, whether financial, social or romantic, they can hire an expert to conduct a Connecticut background check without the person ever knowing and they can verify their story.
Not only is it easy to get a comprehensive, professional grade Connecticut background check performed, it can save you from lost money, time, emotion and regret.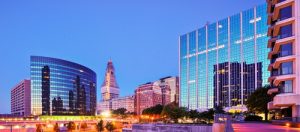 Connecticut is the wealthiest sates in the country and where there is money, there are those who wish to get their hands on some of that. Please understand, many times people want to get money from someone for an investment, loan or other purpose where they truly believe that they will make a profit for, or repay the debt. Unfortunately, they are so excited or desperate to get the money, that they will lie, embellish and hide the reality just to make the deal happen. Don't be taken advantage of simply because you have money. You can get a Connecticut background check in as little as 24 hours to protect yourself.
Connecticut is a very small state and it is very easy for people to come and go all day long, leaving their checkered history across a border where seemingly no one knows about it. When you consider the size of the state, it is crucial to get a Connecticut background check conducted by a company that can and will check to see all the locations a person is connected to before they begin the background check. If your person of interest is from another state or several, the most important truths about their past may lay outside of Connecticut. A quality Connecticut background check provider will find those other locations and know how to search their too.
Again, like in our first reason, Connecticut is a global hub of finance. There is a lot of money floating around and people more than happy to lie to get access to it. With all the private equity, hedge fund and angel investor activity in the state, anyone investing without have done real due diligence through a Connecticut background check is asking to be taken advantage of.
Crime in Connecticut has decreased, but not as much as we would like. Cities like Bridgeport, Hartford and New Haven to name a few still have a high crime rate and criminals can easily travel anywhere in the state. Fear of repeat criminal activity is one of the most obvious and most important reasons to conduct a deep Connecticut background check.
Connecticut residents are often the targets of scams and frauds. No one is safe from these scams and they can also be perpetuated by real people in your community. Be safe, check people out before you can be victimized.
A.S.G. is your BEST source for an accurate Connecticut Background Check. Call us today and discuss your needs with a real investigator at (855) 997-2800. The call is strictly confidential.