Breaking the Stigma of Hiring a Private Investigator to do Surveillance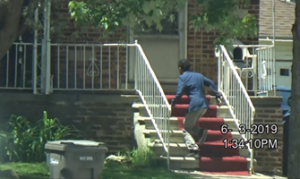 I'm here to expose private investigators and the true potential they hold as professionals! If you've been thinking about utilizing an investigator for surveillance but just haven't found the right push, then this is for you. If you have hired a PI in the past, and were not satisfied, this is for you too! We do things the right way, and whether you are looking for some light entertainment or are needing to delve into serious matters of the heart or business, there is an option available to you. Life is too short to keep wondering about things that can be put to rest!
Let's begin with the most infamous cases, personal and family matters. Immediately you are probably thinking "infidelity", but those cases make up a very small percentage of what multi-faceted companies provide investigations for. Everyone in your immediate life has the potential for needing investigative surveillance services. Here are some common examples, and services that we offer:
• Surveillance of a child: you are concerned about a child's well-being. Whether this be an unruly teenager, suspected child abuse or a custody battle – cases with children are on the table. We can even background check your babysitters, in addition to surveillance.
• Surveillance of the elderly: The seniors in your life are some of our most vulnerable family members and friends. Perhaps you have an elderly person in a nursing home or getting home care and are not satisfied with their care. We can investigate and get footage.
• Surveillance to locate someone: You may need to check in with an individual, near or far, that you are concerned for. Long lost or missing brother or sister, parent, or friend? Just need visual confirmation that someone is still alive? Sure, we can look into that for you. We can locate them, knock on their door, and even wait for them to come home if necessary.
Apart from personal matters, there is an entire sector of the profession that focuses on business and legal matters. That's right, employees, corporations and entrepreneurs can utilize private investigators. Why would they need to though? Here are some more examples to consider:
• Surveillance for employers: Legal matters such as lawsuits, trademark infringement, theft, worker's compensation, work injuries and other internal affairs, are handled by private investigators daily for companies and entrepreneurs.
• Surveillance for lawyers: Lawyers commonly employ PIs for help on big risk cases, locating witnesses, conducting asset searches and more!
• Surveillance for insurance companies: Insurance companies often use us for suspected fraudulent claims. This goes for auto claims, worker's comp, health care fraud, disability. etc.
You may be wondering, why can't I do this investigative surveillance myself or have someone I know do it? That's a great question, with a simple answer. Cost – effectiveness and expertise. At face value, it may seem easy to perform some Google searches and take some pictures or videos, but you are going to experience a lot of trial and error. Why not ask for the help of a well-oiled machine? Licensed investigators know the limits of the field, and you do not want to border on illegality by taking a go at it alone.
The possibilities within private investigation are well established and are growing every day. The fastest way to gain information about a case, is to ask. Transparent investigators, like us, will be up front about costs and what you can expect. If you have been reluctant in the past to hire or re-hire a PI for surveillance, you've been considering the wrong investigative company! We enjoy what we do, and love getting positive results for you.