As the world gets more connected and more data than every before is available to be found, the Maryland background check that we once knew appears to be a thing of past.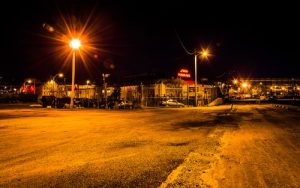 Maryland is not a large state, either by geographic size or population (even now with only 6+ million residents), and like many places, it was sort of a small-town kind of place. In the recent past, most people lived in either Baltimore or next door in the DC beltway. Many people were 4th and 5th generation residents. Things were just more local. Then in the early two thousands, the beltway building boom kicked off and the region grew almost exponentially, with Maryland attracting many of these new residents, temporary workers, students and foreign nationals. This changed the game significantly and made the process of getting a background check completed correctly far more complicated. At the same time, the usual providers of a Maryland background check remained stuck in the past, doing things the old way.  More people living in the state is not the problem when conducting a Maryland background check, the real issue is that so many of these people come from somewhere else and don't have records to find in Maryland.
Another big game changer for the Maryland background check is the fact that people commute further than ever before, and Maryland is not a large geographic state. One can cross through the state in an hour at many points. This means that you have people living outside of Maryland who work or "stay" in the state, but who officially live in another state. You also have Maryland residents who work or stay in a neighboring state and very often have important records about them in another state. Doing the old fashion "Maryland background check" on one of these people will only get you some of the facts.
Looking for information within Maryland alone won't get you the complete picture!
When looking for all the records about someone who has lived outside of Maryland, it's a good idea to remember that criminals with serious criminal records will often move out of state when they are released from prison and off of probation. Many want a fresh start, others what to move to Maryland to begin their criminal activities anew. By running a Maryland background check that only looks for records in Maryland, the most serious information you are seeking will not be located!
Not only are records from past states that someone lived in important to search for, people living near DC spend a lot of time in other states on a regular basis. They could easily have legal problems, criminal activity and other negative information about them that occurred just days ago, but those records are in the District or in another state and wont be found when searching in Maryland alone.
What has not changed when doing a Maryland background check is the need to look for criminal records in Baltimore. Baltimore has grown to be the 20th largest metropolitan region in the country. Homicide, and the particularly the violence stemmed from the Freddie Gray  killing, immediately come to mind, but most of the people you might want to have a Maryland background conducted on are not likely to be murderers. What some areas of Baltimore may likely have is other criminal activity. These areas have a long standing history or crime and violence which is almost considered normal. The number of criminal cases that flow through the Baltimore court system is staggering but doesn't really change. It is very common for people from many of these areas to engage in some type of criminal behavior, and have records about that which can be found.
If you are in need of a real Maryland background check, one produced by an expert professional investigator, who you can actually speak with and ask questions or, look no further. Visit our Maryland Background Check page for more information or call us at 855-997-2800