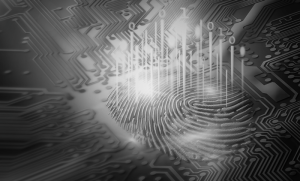 In these days of instant online information, you might think conducting your own background check on a potential employee, business partner, tenant or even your daughter's new boyfriend is easy and cost-effective. Not so fast! Most background check websites that provide instant results and allow you to perform online searches on your own are incomplete. These DIY services can also waste your time by making you wade through volumes of unnecessary information looking for what you really want to know.
On the other hand, a full-service background check done by a professional investigative agency can save you both time and money – and provide the results you need to make an informed decision.
BENEFITS OF USING A PROFESSIONAL SERVICE
Time Savings – The most obvious advantage of using a professional investigative service is that they do all the work for you, allowing you to spend your time focusing on your business or important personal matters. A good full-service agency will also customize the background check to your specific needs, therefore providing the information you want, in a format that's easy to understand.
Thorough, Up-to-Date Information – Investigative agencies not only search online databases, they make in-person courthouse visits to check for criminal history. They also contact past employers and educational institutions to verify employment history and educational background. In other words, they do actual research and go to the source to verify information. Because these professionals are experts at finding evidence, they know how and where to obtain data that simple online searches cannot, including:
Misdemeanor and felony criminal records at the county, state and national levels
Sex-offender status
Social Security number traces and validations
Aliases
Employment verifications
Education verifications
Professional license verifications
Reference checks
Credit report checks
Civil records checks
Motor vehicle records checks
Military records verifications
Workers' compensation history searches
Health care sanction checks
Address history checks
And more!
It's also important to keep in mind that online services rely on databases (obtained by data brokers or free public records) that are not regularly updated. This outdated information may be five or more years old! Not only do these services sell this information to you at up to 20 times the cost, it can lead to inaccurate results. This is particularly true with "instant background check" companies.
Real Background Checks Mean Customized Results
 Not all background checks are created equal. The term "background check" is a generic one, but each real background check is unique – dependent on the level of depth you need. For instance, a background check that is part of an international merger of companies is very large in scope and is conducted by a team of investigators over weeks. On the other hand, when vetting applicants to lease a rental home, the scope and cost are much narrower. Look for an investigative firm that offers a dedicated team of real background check experts who specialize in conducting investigations for specific needs, such as litigation, pre-employment screening, and due diligence.
RESULTS YOU CAN RELY ON 
When choosing an investigative service, be sure they are licensed. While each state has its own criteria for obtaining a license, they typically require certain levels of experience and education, as well as their own background checks. Licensing also assures that investigators comply with the Fair Credit Reporting Act (FCRA), which governs how pre-employment background checks must be conducted. Using services that do not abide by these laws for pre-employment screening can leave your business open to lawsuits and fines.
Regarding other types of background checks, licensed private investigators know what information is possible to gather and can help you understand your options.
In addition to providing more thorough searches and safeguarding your company, professional investigative services offer a much higher level of professionalism and integrity than online services. Background checks done by professionals are confidential and discreet.
What about cost? While "free" may sound nice, hiring a professional can actually save you money, because your time is valuable and the results you get are usable. After all, what good is inaccurate, outdated or meaningless information? And because they are experts, professional investigators know how to access the information you want quickly and cost effectively.
The bottom line: When you need a real background check to learn the truth about someone, whatever the reason may be, it's worth employing the services of experts. Like they say, "you get what you pay for."
Call ASG Investigations to discuss your real background check needs. A professional investigator will explain the real background check process and the expected results to be obtained. The call is completely confidential and toll free – 888-677-9700.