Indiana has spent the last decade working to become a more business friendly state and to attract new jobs and improve life for the state's residents. In many respects, that has worked. Large employers have relocated jobs to Indiana's largest cities to take advantage of tax savings and incentives. This has been great for many employees, especially those who can pass a quality Indiana employee screening background check. Some high-tech jobs have also been created in Indianapolis and Bloomington and there is an influx of high earners living in north western Indiana who commute to Chicago. During that same period, the need for real Indiana employee screening has grown too.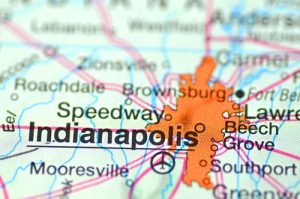 For many of the state's employers, qualified job candidates remain difficult to find in volume. The majority of employers are not in tech, finance or science related fields like they are in some neighboring states. Those highly educated employees are very employable, having verifiable education and work experience with noted colleges and employers. That population also tends to have a very low level of criminal and civil record history to contend with. Unfortunately, Indiana has an employee base that more resembles some southern agricultural states even as the population continues to move away from jobs in that sector.
Call Now to Speak with a Professional Investigator about Indiana Employee Screening Services that can Save You Money and Grief at (855) 997-2800
This transition leaves Indiana employers in a unique position that makes the need for real employee screening all the more essential. As workers switch industries and seek new opportunities, in an environment where there are not enough candidates, employers will be encountering many candidates that are less qualified, but also many who have a questionable past that needs to be uncovered. That makes conducting real Indiana employee screening a necessity, not an avoidable cost. With proper Indiana employee screening, human resource departments can prevent theft, work disruptions, damage to employee moral and lost revenue simply by searching for a quality Indiana employee screening service provider.
It can be very difficult for an employer to quantify the cost of disruption associated with a bad hire. At a minimum, the employee is found not to fit for some reason and is removed quickly. That still has a price attached to it. The time training, the resources put into the training, the failure for the employee to become profitable and then starting over looking for a replacement, not to mention the lost opportunity cost associated with that empty spot. Now lets try and quantify the cost, again assuming no real Indiana employee screening was used, when the bad hire causes you to lose other valuable employees, makes good employees dislike being at work, produces sub-par product or service and leads to customer attrition (much of which you will never hear about) or actually does something to harm a customer. Its very difficult to put a price tag on this, but make no doubt, it is real and it is expensive.
When it comes to hiring the wrong person, in many, many instances, there are predictive behaviors that point to future trouble that can be uncovered during quality Indiana employee screening. Lies about experience, qualification, work history, criminal history and more are common place when hiring is tight. It is no different in Indiana.
If you hire and are looking to save yourself from significant unnecessary cost, disruption and headaches, we urge you to contact us today. Our team will walk you through the process of obtaining real Indiana employee screening services, help you pick the right searches for your specific needs and get you on the right track without any hassle or additional work on your part. Call us today at 855-997-2800