Picking the right Virginia employee screening provider can be one of the most important and impactful decisions that an HR department can make. This is particularly true in the highly competitive job market in northern Virginia where so many of the software, communications, consulting, defense contracting firms who serve the federal government are located. If your company works in this space, it is absolutely essential that you partner with the best possible Virginia employee screening provider, simply because a bad hire, due to poor employee screening, can potentially cost you a large government contract and possibly put your company out of business. This risk is very high throughout Loudoun, Fairfax, Prince Williams and Fauquier counties.
The completeness and accuracy of the Virginia employee screening process is crucial. Many employee screening firms search for records in free, outdated data sets. Why? To maximize profits, not to maximize protecting your company, customers or colleagues. Today, more and more Virginia employee screening firms are comprised of software scrapping data, with little or no oversight or professional judgement. This can lead to costly, painful mistakes and omissions. Don't be followed by a sales pitch, not all background check providers are equals.
One of the Smartest Ways to Pick the Best Virginia Employee Screening Provider is Call and Asks Lots of Questions! The Good Ones are Ready to Give You Great Answers. Call ASG Today at 855-997-2800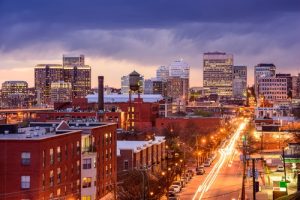 Aside from the quality of the investigation and the types of information that is provided, there are other important things to consider when picking the best Virginia employee screening provider, and most of those involve making life easy for you and your applicants.
Consider this: does the employee background screening provider you are considering partnering with knowledgeable about records in Virginia? It sounds like a question with an obvious answer, but the truth is, most of the time the Virginia employee screening vendor simply has a background check software package that scrapes record data from online sources. They rarely know how the underlying records work, which ones are available off-line in the real world and how to get records that don't magically appear in their in-box.
How easy is it to use the service? HR and staffing account managers have lots to do each day and filling out online forms and paperwork as part of the Virginia employee screening process is not only a waste of time, it is totally unnecessary. The applicant can and should be doing most of the work. Do they offer a portal for applicants to enter their information into the Virginia employee screening platform? Are the results sent directly to you? Does the Virginia employee screening service provider support your applicant tracking software platform? Is a real person reviewing your applicants background check or is it done exclusively by a computer? Is the person looking at the background check an actual investigator? How big is the Virginia employee screening company and will you be an insignificant client of theirs?
In the end, the "best" Virginia employee screening service is that perfect combination of complete, high quality search effort and all of the convenience offered by leveraged technology to make the process easy on you and fast.
It's not always easy to determine which Virginia employee screening agency is the best fit for you, but that decision process can benefit from talking with some firms and asking good questions. At ASG, we encourage you to call us today. Our team of real investigators, not clerical staff, will walk you though the process and make sure you understand how things work in our agency and within the industry. The consultation is free and designed to help, not sell you anything.