In the past it was often good enough to conduct a Texas Background Check that focused on finding information and records within the state alone. That narrative has changed as Texas has. The state economy is on fire and the population is growing. In this type of environment, many new faces are in town as people migrate from across the country and from outside the U.S. to participate in the economic opportunities. Unfortunately, with that migration into the state comes some bad apples. Actually, many bad apples. Sometimes they follow along with someone moving to Texas who is an asset to society and other times they arrive to find a new opportunity to create problems and victimize people.
A Real Texas Background Check Should Be Conducted By an Expert PI, Not a Piece of Software! Call Us Now to Learn More 855-997-2800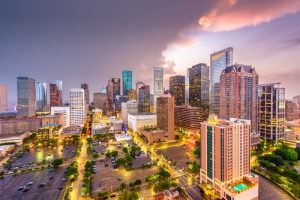 The experts at ASG know how to conduct a Texas background check that is accurate, complete and can hold up if used as evidence in court. What we also do is to search for everywhere the subject has lived, inside of Texas and outside. Our team can easily check in other locations for potentially vital information that you would want to know about. In short, our work is very complete and incredibly well researched, giving you real peace of mind that you have the maximum amount of information we could locate.
Our searches can include public records like court cases, police records, state and local government records. We can also search for people the subject is connected to, where they have lived, social media, open source information, news and media searches and more. Remember, googling is not investigating! Get an expert when results matter.
A real Texas background check also has some challenges, simply due to the size of the state, the number of places one must look for records and information and the massive population in metropolitan areas like Dallas / Fort Worth / Arlington, El Paso, Houston, Austin and the like. If one if looking for records for someone with a common name, it takes time and effort to sort through the records and determine whose who. Big is great, but sifting through big volumes of records just takes a bit more time. A Texas background check can often involve people who are more transient, who move often and "stay" with others for long periods of time rather than establish actual residency. This again requires an expert to connect the dots and find the real places to search. The many internet only background check options, that one might find when looking for someone to conduct a Texas background check, frequently try and sell you "instant" results. This is a big red flag that this is unlikely to provide a very reliable background check insomuch as many of the records that need to be checked are simply not available for instant search. Instead, these web portals give you nothing more than simple database searches, but they don't tell you have many other records they did not look for. It a bit of a shell game and a risk with your money.
If you are looking for a Texas background check for hiring purposes, kindly visit our Texas Employee Screening page for more information.