A South Carolina grows, not only in population, but in diversity of residents and industries, the need for a better South Carolina background check has never been greater. Once known as a sleepy agrarian state, South Carolina is now a technology hub, creating and expanding jobs in leading industries like aerospace, auto manufacturing, biotech and life sciences and transportation. Other more traditional avenues of employment, like tourism, have also grown and attracted more people to the coastal region.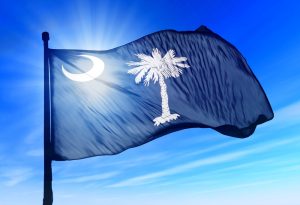 The state has also done a great job of not only attracting new talent to the state, but also in retaining much of the talent within the state through expanding education at the primary and secondary level, feeding more workers into these growing sectors.
The darker side of an expanding workforce is that strangers move into the state, many of whom maybe moving away from a checkered past. In other instances, these new workers bring along family members who have a troubled history and now part of the community, seeking jobs and possibly new opportunities to take advantage of others. This is particularly true in the tourism space, where workers are often transient and move from state to state.
Greenville, Spartanburg, Anderson, Columbia, Newberry and Myrtle Beach Conway Georgetown metro regions have the largest populations in the state, followed by Charleston, making them key spots to look for records. South Carolina is surprisingly dense in population and lands in the top 20 states in the country. Many people are moving into the state for the job opportunities, climate and lifestyle opportunities, particularly vulnerable senior citizens.
Columbia, South Carolina is essentially the cross roads of the south, with major highways all heading into the city from every direction. Many people travel into and out of the area, and when they engage in problems, they can leave records behind. The coast and the tourist areas also bring in outsiders who come for work, recreation or trouble. Strangers blend in within tourist areas and take advantage or locals and visitors alike. In fact, Myrtle Beach is regularly on the list of most dangerous cities in the US. Surprisingly, South Carolina's most dangerous communities are not just around the big cities. They are actually spread out throughout the state, making the need for a comprehensive, statewide South Carolina background check all the more essential. Many background check providers will only check one or two areas, or just search in the large cities that offer some type of free records searches.
Many sites offering a "South Carolina Background Check" only search free record sources like the South Carolina Sex Offender Registry and sell that free information to you. If someone were to use one of these sites and rely on that very basic and likely very incomplete source alone, they could have no real conviction that they received any where near a complete picture of that person's background. Unfortunately, gimmick sites like these are everywhere and the user, who could be you, ends up getting fooled into a false sense of security. On top of all that, you are basically being charged by those sites to search free information that you could do yourself.
With the state growing and changing the way it has, any worth while South Carolina background check should also have changed and taken this movement of people and access to information into account. At ASG, we have a comprehensive set of searches that manage the changes in the states demographics and can accomplish addressing your concerns and fit into your price, making the process of ordering a South Carolina background check simple, accurate and affordable. Call us today to speak to an actual investigator who will walk you through the process and explain how we do what we do at 855-997-2800, or visit https://asginvestigations.com/background_checks/south-carolina-background-check/ for more information.