Georgia employee screening has become easier in the past few years as better access to electronic records has been achieved and technology has taken away some of the most mundane administrative aspects. Unfortunately, some companies have taken advantage of these improvements to offer up Georgia employee screening services that are fast and flashy but likely don't give the employer nearly as much protection as they think they are receiving!
Buyer Beware: Many Georgia Background Screening Websites Offer Fast Results, But Leave Many Records Unsearched!
Recent Improvements in Georgia Employee Screening that Make Life Easier:
More Georgia Courts and Municipalities Have Put Their Records Online, Allowing for Faster Access
Faster Computer Networks Have Improved Delivery Time
HR Professionals Can Easily Send a Link to Applicants Who Can Enter Their Own Information From Home and Get the Georgia Background Check Process Moving Faster
More Georgia Employee Screening Providers Provide Applicant Tracking System Integration for Their Reports
What Hasn't Changed that Leave Some to Secretly Cut Corners:
False Negative Results Still Occur, Especially with Georgia Background Screening Providers Who Offer "Instant" Reports. False Negative Results Come from the Applicant Providing False or Erroneous Information that Prevents Their Real Records from Being Found.
Many Courts, Municipalities and Other Record Keepers Are Still Not Available Online and Won't Be Any Time Soon.
"Instant" Georgia Employee Screening Offerings Are Software Only Searches. These Services Limit Where They Search and Leave Many Records Unsearched. The Bad Guys Love These.
People Move Around and Real Georgia Employee Screening Requires Searching Beyond Where Someone Currently Lives
Many Records Need Human Review to Determine If They are Connected to Your Applicant. Software Can't Do That.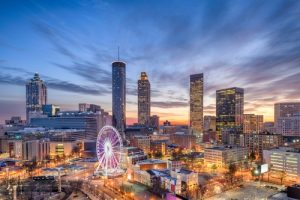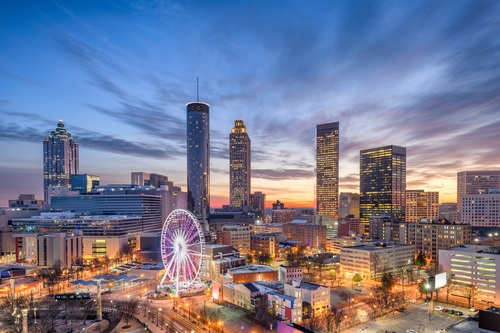 As the economy in Georgia and Atlanta in particular keeps growing strong, more and more people with less than perfect records are entering the workforce. This impacts small and midsized employers the hardest, particularly when they don't know which employee background check service to use and what that vendor is actually searching. If they are drawn in by the promise of instant results, they will get a weak background check and end up hiring people who are going to cause problems on some level.
It is important to understand that when done correctly, a Georgia employee screening background check can provide great insight into predictive behavior about that applicant. Things usually go wrong outside of work, and usually can be seen in the records. As things spiral into worse behavior, the bad events begin to show up at work.
A good, reputable Georgia employee screening service will be able to explain how the process works, what records they search and how they actually screen those records. They should be able to search beyond Atlanta and cover other cities like Augusta, Columbus, Athens, Savannah, Roswell and Sandy Springs, but also offer coverage in smaller, rural communities.
If you are a Georgia employer, we urge you to visit our Georgia services page and to call us today to discuss how ASG can help you to get real Georgia background checks, with very quick turnaround times that give you actual peace of mind at very affordable pricing. The is confidential and the advice is free. 855-997-2800