When you need to know the truth about someone, the natural action is run a Los Angeles background check. Of course, the natural place to go to get that Los Angeles background check is to the internet. That's where trouble awaits.
The idea of a background check has changed as technology has evolved. In particular, the whole concept of searching records has obviously evolved and more records, for a Los Angeles background check, or for any purpose, has gotten faster and easier. This improvement made backgrounds checks faster and more affordable. Unfortunately, it also gave rise to a new to a plethora of new companies whose aim is to write code to search for records and provide a cheap data dump for the consumer.
This new, grossly inferior concept of a Los Angeles background check got some real traction when these websites realized that the public has no idea what should or should not be included in a background check. Not only are they aware of what should be include, the public has no idea what isn't included. This means these junk background check websites can simply search all the free, online records that are available, lump that information into a report and ship it off. If the customer has questions or concerns about the report or its contents, they usually have no one to call and no way to get any resolution. If they do get someone on the telephone or get an answer to an email, it is almost always the same reply, "that the results the platform produced, there is nothing more that our service can provide".
Most of the "Los Angeles Background Check" Websites Just Scrap Free Public Records and Toss Them into a Report. The Customer Never Knows.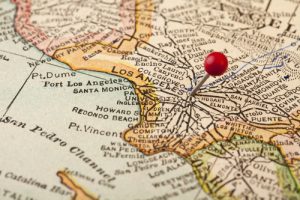 Many records in Los Angeles and elsewhere in California are not accessible electronically to be searched instantly. Many are also not cheap to search, with prices that need to be paid to the court or municipality being higher that what some of the cheap Los Angeles background check sites charge! Leaving these sources out of the search is not only ridiculous, it ends up producing an unreliable work product.
These cheap websites make big money selling you information that is free to them and involves no human oversight or additional costs. Some of these sites are not even US based companies. They feed off of our need for instant results and they use very effective marketing techniques to look legitimate. At the end of the day, they have a disclaimer that the customer has to accept when they make a purchase. That disclaimer doesn't make the customer more informed, but it does lock in that they get what they get and have recourse. Nice scam.
No one really complains because they almost never find out what rubbish they actually purchased. The don't know what a real Los Angeles background check should look like or what it should contain. They don't know the difference between a database dump and records that have been examined and verified as being related to the subject and relevant.
Essentially these exclusively web based, cheap, instant Los Angeles background check group has taken the term background check and distorted it to the point that people no longer understand what a real Los Angeles background check is.
If you are in need of a real Los Angeles background check, one produced by an expert professional investigator, who you can actually speak with and ask questions or, look no further. Visit our Los Angeles Background Check page for more information or call us at 855-997-2800