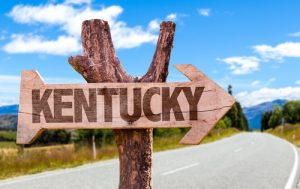 The Kentucky background check industry is made up of a handful of strong, ethical agencies who understand that business and how to do a complete and accurate Kentucky background check, but, like many states, the firms that are ranking well on the internet are usually a website only company. Many  of these sites don't even provide their address or a telephone number, who offer instant results and essentially sell free public records and lengthy disclaimers about what they don't do and how they can't legally be held accountable for the accuracy of the information they provide. As the consumer, its hard to tell who is providing a real background check and who is selling the incomplete, instant, watered down database searches disguised as a real Kentucky background check.
To Understand What a Real Kentucky Background Check Entails, Call Us at 855-997-2800
How to help identify if a website is a legitimate background check provider or a cheap imitation:
Do they promote an "instant" service?
There is no complete, accurate instant background check. The records are no accessible that way and a professional is often needed to ensure that all records found relate to your subject. No hack to get around that. No app to render that judgement.
Is the cost they are promoting less than $50.00?
If so, again, its not a real background check. It is just a search of some basic, incomplete databases. These searches should not be relied upon.
Do they have a telephone number to call and discuss your needs?
Surprisingly, many don't! What kind of legitimate business hides access to their team from their potential customers? One you should avoid.
Are they Licensed Private Investigators?
Real private investigators understand records and where to find them. Remember, anyone, no matter how qualified or unqualified, can open a background check company, but they should be licensed to do it legally and correctly.
As state populations go, Kentucky is right in the middle at just about 5 million. This makes for a massive number of records to potentially be searched in even the most basic Kentucky background check. Then consider that Kentucky has 120 separate counties, and those counties contain a massive number of cities, boroughs, townships and the like, each of which has more records. In some of the more remote areas of the state, those counties and municipalities do not offer online record searches. Some still use paper files. Other are only open one or two days a month. This makes the search process a real challenge. An expert Kentucky background check provider, like ASG, knows how the system words, understands what each court requires to conduct a search and how to get those searches done in the quickest amount of time and at the lowest cost.
Kentucky also has some extremely high crime areas. Not only are violent crimes high in these areas, fraud related crimes like identity theft are also higher in some areas and those regions, like Oak Grove, Louisville, Newport, Paducah and Middlesboro should be searched in detail. Crimes may not only take place in these areas, it may also be conducted statewide beginning here. Great background check investigators know this.