Investigators Assist to Improve Service Results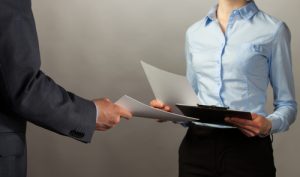 At Michigan Civil Process Service, being part of the Advanced Surveillance Group comes with some unique benefits that are not afforded to most process service firms.  The ability to walk down the hallway of our office and ask one of our investigators for some assistance when a field server suspects that an address is incorrect or needs help identifying the person we are attempting to serve almost always provides better results and happier clients.  This was never more of the case than just this past week when we were asked to serve a young woman who had the tendency to move around from home to home frequently.  The initial field attempts yielded little information as to where she was staying.  The addresses we were furnished were no longer associated to her or her family leaving our server with no further options.  Our client agreed that having our team of investigators take a quick look at the file would be the best option.  After less than an hour, we had two additional addresses for the woman (her mother's home and the residence of her new boyfriend as found on social media).  We also identified her vehicle, found images of her and noted some distinguishing tattoos that could be used to differentiate her from her sister of similar ages.  It didn't take more than one attempt to locate the young woman's vehicle at her mom's house.  Even better was when the woman came to the door and claimed that she was NOT our girl!  The problem was that her very noteworthy tattoos gave her away and the server was quick to point that fact out to her.  Needless to say, the woman was not pleased, but accepted service none the less.  Not every case required a trained investigative eye, but it is always good to know that the option is there to provide additional server to our clients when things get tough in the field.
If you would like us to take advantage of our service or have a particularly challenging target that you need tracked down and served, please give us a call!
– Chrissy Puckett, Lead Expediter at Michigan Civil Process Service