Discretion Expertise Results
Skip Tracing and Field Services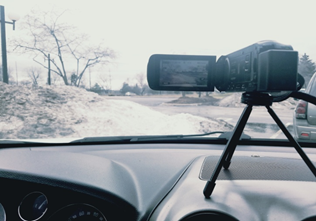 Many times a corporation or outside council simply needs to find someone or investigate a physical location or business to determine if it really exists and what's really going on at that location. When that need arises, a seasoned professional skip tracing agency is the best solution.
ASG has conducted a wide variety of field investigations aimed at providing some insight into a place, individual or incident. Does an address really belong to a specific person, who else lives at a location, does a certain business really exist, what do neighbors near that location observe or know about the property. These general types of field investigations are an easy, cost effective way to get useful answers that cannot be found on the internet or through other open source avenues. If you need actual investigative work conducted on the street and don't have the manpower of expertise, we can be your go-to resource.
Why Choose ASG to Help You With Skip Tracing?
When locating or skip tracing where a specific person lives or works becomes the issue, we have a specific team of seasoned investigators who focus exclusively on handling these matters. ASG has a full time dedicated staff of skip tracing experts who work daily at locating people from all walks of life and from across the country or abroad. Beware that many investigators claim to be able to provide these types of services, but few have an actual professionally trained staff of skip tracing experts who focus exclusively on that task. At ASG, we can not only verify where the person lives, and save you from the hassle of getting old, outdated information, but we can also locate people faster and save you money.
The skip tracing process is simply, legal and can usually be completed in a few days and sometimes within hours. All locates can be verified.
Let ASG be your eyes and ears in the street when questions need answering or when you find yourself in need of skip tracing experts. We are your trusted source. These services, like all of our investigative services, come with confidentiality guaranteed by law.