At ASG Investigations, there are three things we love:
Tracking down hard-to-find information (we are investigators, after all)
Exceeding the expectations of our clients and earning their trust
Hearing our clients tell us we're "unique" – in a good way!
Yes, we admit, we're not above flattery. Many of our clients thank us for helping them, but what we hear time and again is that we're a "unique solution" for investigative services. What does this mean?
Well, if you'll indulge us, we'd like to brag a little and share some of the reasons why clients think we're special.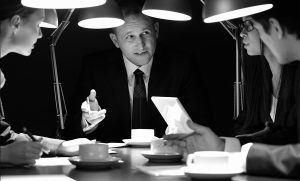 We have the largest staff in Michigan – focused solely on investigations. While some large security companies offer investigations as just one of many services, at ASG Investigations we are experts at one thing: Being the gold standard in information/intelligence gathering. As a true private investigation agency, we help clients uncover information to make informed decisions and obtain peace of mind. This sole focus makes us very good at what we do! We may not be giants, but we do boast the largest private investigation staff in Michigan, which allows us to specialize…
We have experts in every area of investigative work. Unlike private investigators who try to be the "jack-of-all-trades," we have specialized divisions within our agency designed and staffed to serve the specific, unique needs of our substantial and diversified client base. ASG Investigations offers services for law firms, corporations, business owners, investment firms and private individuals.
For instance, our Corporate Services team not only has tremendous experience assisting corporate clients to mitigate their risks and damages when things go wrong, but also offers new and unique services that help reduce costs and better serve a wider variety of stakeholders. Our corporate clients, ranging from HR to corporate counsel to security and risk management have a go-to resource who not only gets the job done, but also works in a manner that assures everyone that the job will get done correctly, without creating any new issues or concerns.
Meanwhile, our Legal Services team supports litigation for lawyers and attorneys. Because this group works exclusively for attorneys and represented clients, they are highly experienced in a wide variety of investigative litigation support roles. Our legal clients benefit from our almost unrivaled ability to get the information and evidence that can make the difference in their cases.
Finally, our Private Client Services group focuses on cases for individuals and families. These matters are often very personal and painful for the client, which makes the discretion and privacy that ASG Investigations is known for, even more important. We are experts in finding the truth, helping people end the fear and anxiety of the unknown, with both empathy and professionalism.
Our services are customizable and affordable. Despite being well-staffed with experts, we are not like the large firms that offer a menu of standard services. At ASG Investigations, we understand that every case is unique, requiring a wide variation in investigative work and reporting. Therefore, we offer highly-personalized service. Before any work begins, we collaborate with our clients to tailor services to their needs – no more and no less, which makes our investigations more affordable and results-oriented. In addition, when you work with us, you'll speak directly with the investigator on your case.
You receive usable, easy-to-understand intelligence. Quantity does not always translate into quality. While some firms provide "standard" reports or background checks which consist of volumes of data, we package our information in a way that "cuts through the chaff." Clients receive the information they need in an easy-to-understand format – which is actionable intelligence versus basic information. After all, stacks of unusable data provide very little value.
We've earned a reputation as a trusted partner. Many of our clients tell us that they can rest easy knowing they have entrusted their matter to an investigative agency that consistently delivers results that exceeds their expectations, represents them in a professional manner, and does so discreetly and confidentially. Becoming your trusted partner is the highest compliment we can receive. As a result, we've earned a reputation as one of America's leading investigative agencies.
When it comes to investigative services and intelligence gathering, we look forward to becoming your "unique solution."
ASG Investigations is an experienced, reputable investigation agency which is designed and staffed to serve the specific, unique needs of each sector of our substantial and diversified client base, including law firms, corporations, business owners, investment firms and private individuals. We pride ourselves in personalized service and superior results. Call us for a free, confidential consultation at 888-677-9700.